Holiday Hours
We will be
CLOSED

on

Friday, December 22nd,

Monday, December 25th,

and

Tuesday, December 26th.
We will be
OPEN

on

Saturday, December 23rd

from 8:00 AM until NOON for retail traffic.
Buyers of Scrap Steel, Aluminum, Brass, Copper, Stainless Steel and Electric Wire
Upstate Metal Recycling, Inc. is an area leader in buying and processing scrap. We buy any quantity or volume of scrap including steel, aluminum, brass, copper, stainless steel and insulated or bare electric wire.
We Pay You For Your Scrap Metal
Misc. Steel/Complete Autos
For Commercial & Industrial Account Pricing Please Call (260) 747-2000 
We are a member of the American Metal Market® to ensure we are staying competitive with our pricing. Prices can fluctuate daily and are subject to change. We reserve the right to adjust pricing due to changing market conditions. We also have the right to refuse to honor any incorrect Internet Daily Pricing due to market variation.
Better for the enviromnent and better for the people
Here at Upstate Metal Recycling, we believe in the preservation of our plant, a cleaner, safer and healthier world where people can prosper for generations to come. We must be custodians of our environment and have a responsibility to redevelop our planet with the materials we are entrusted to handle every day.
OUR FOCUS:
Operations – Constantly improving our operating practices for greater environmental efficiencies.
Material Management – We recognize the importance of managing the earths metals and are constantly exploring new options to capture value and energy from metal materials.
Communities – We are dedicated to being a good neighbor to the communities in which we live and work. This includes investing in local communities and volunteerism.
Safety – We prioritize safety above all else. When people feel safe, they can fully participate in the opportunities that are available to them every day.
People – We believe that engaged employees are successful employees and are constantly looking at ways to keep our company as a premier place to work.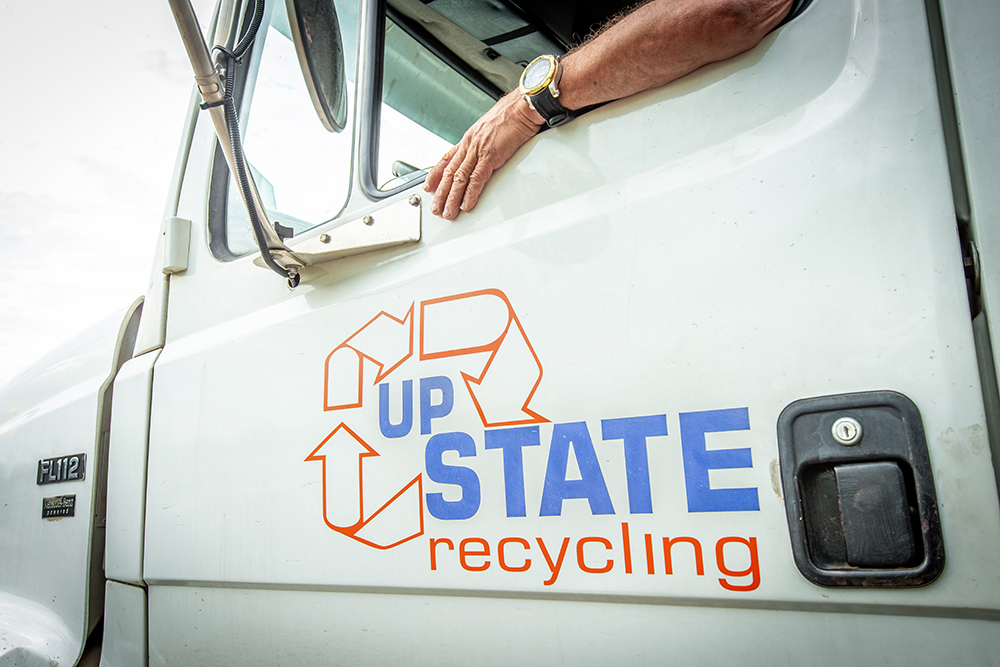 We buy many items made of aluminum, copper and steel. For a full list of the type of items we can buy click HERE.